The people should beware of clicking links on unwanted emails because the clicking on unwanted links on emails causes stealing our information and misuse our ID.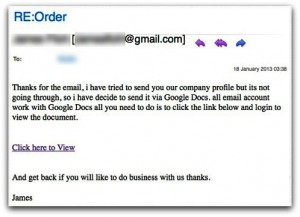 This is essential for all users of computer many of them research this issue in time in home also they work to rectify this issues.
If the user clicks that link without their knowledge nothing to worry end up that page and the page looks like this.
The user will think they are going to land Google docs but their assumption is wrong. Then the user have to note its Google docs if it is not that the user have to see what site they are landing if it is some other site kindly end up with that page.
Kindly note every time what you are landing that is very important if the site is redirected to red cross site then they are trying to steal your information with the help of red cross site phishing is plan to hack your ID and password with the name of duplicate Google docs.