Researcher Onur Komili of Sophoslabs he saw the fraud is occurring while he was surfing through facebook newsfeed and he got spam message from the fraudsters that you have won prize to grab this opportunity please log on to some link is specified in that and they gave the short time of 24 hours.
Freddie and his seven of his friends got the same message for all his seven friends then Freddie took a quick action and he searched the number in net and the spam message is sent to many of them and all of them came to know it's a spam message.
And one Onur got the same message in his iphone that time he got irritated after seeing that message.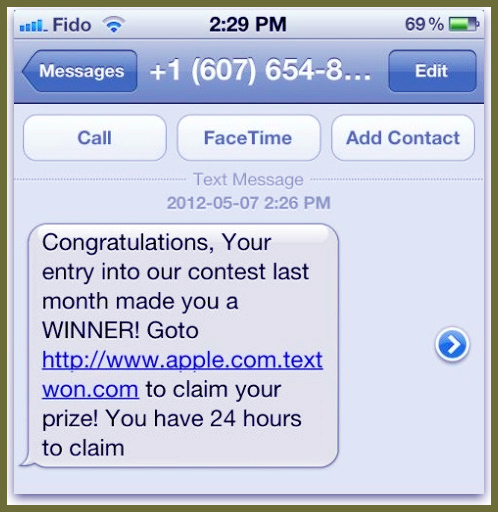 The phone number is different but the context of the message is same Onur noted that his friend also got the same dishonest link from different numbers.
In that message the following information is displayed apple website but it's not directed to apple website it's redirecting to textwon.com
So now a day's lot of spammers misusing personal numbers and hacking the details and misuse so be aware of clicking some of the links and make it safer to prevent fraud work through text messages.