Do u got any cancellation mail from Facebook account to confirm cancel account. The reader and reporter of the magazine reported that the reader got an email it resembles the same like Facebook that time he had a doubt and he checked whether it's an original or duplicate finally he found it was duplicate mail and that mail causes malware.
The following message was written in the mail are as follows.
Hi,
We have mail from you. To cancel your Facebook accounts please click and follow the steps to cancel the account.
Thanks.
The facebook  team.
The reporter noted that the given link is not appropriate and it is directing to some other third party site and this causes malware fixed on your system if we are not cautious the data will be easily taken by the tricksters using malware.
The users should carefully check the message box because in that message box there is some malware fixed so that the hackers easily hack your system and steal the information so we have to check the message box in that message box the unknown java applet will appear if you click the message box it will damage your system.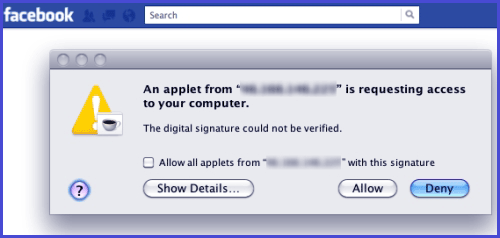 If the user is thinking wisely and not clicking on "no thanks" they again and again send the java applet and irritate us to click the allow button after clicking allow button they will easily steal all data's from the wall.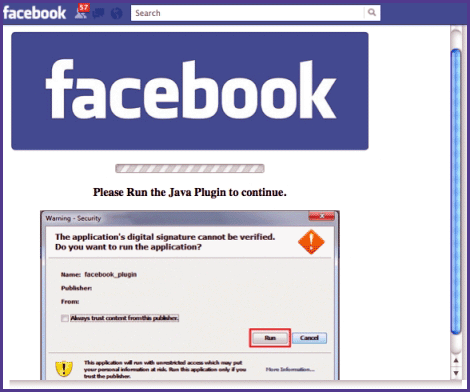 To avoid the malware the user should be read all the terms and conditions and they have to know either the message is came from the appropriate URL or redirecting to some other URL everything the user have to check and then have to click these are the steps to avoid malware damages in adobe flash.