Last month, we unveiled how a business contact, between the FBI and Scotland Garden, talking about their research into Mysterious online online criminals had been privately registered by the coughing combined and released on the net.
We surmised at time that the unknown online online criminals might have privately utilized the contact by diminishing a law enforcement investigator's e-mail consideration, as the call-in information and passcode were released by Mysterious on their regular drop zone – the PasteBin website.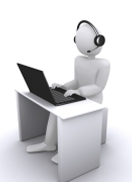 Yesterday's statement by the FBI about the popular LulzSec cyberpunk Sabu, and other claimed hacktivists, has unveiled more information about what actually occurred.
According to an FBI report, a Garda (Irish police) specialist who was welcomed to go to the business contact about continuous coughing research submitted the concept to a individual e-mail consideration.
Unfortunately, that individual e-mail consideration was affected by a cyberpunk.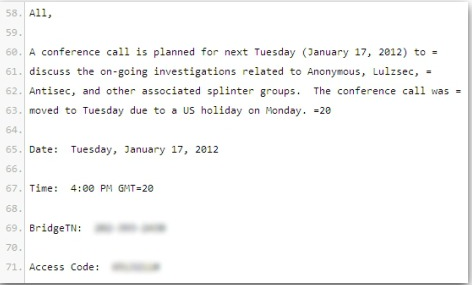 The Irish law enforcement man didn't get involved in the snooped-upon business contact, but because a cyberpunk had put the sign in information from the officer's consideration it made no difference. The contact was privately registered.
19-year-old Donncha O'Cearrbhail, from Birr, was caught by Irish law enforcement last night. He is incurred with deliberately unveiling an dishonestly intercepted cable interaction, as well as conspiring to compromise into companies Fox Delivering, Panasonic Images and PBS.
Are you cautious with your business contact details?
The "hack" of the FBI / Scotland Yard's key business contact increases some important questions for all of us. Not only about the threats of sending work messages to private records, but also how cautious are we with our business contact details?

You may think that you can manage to be lackadaisical with the call-in numbers and passcodes, but if they dropped into unexpected hands they could be used to privately spy on your private business conversations.
After all, all someone has to do is switch in at the best, and ensure that their "mute" option is permitted. Would you even observe there is one more person than there is expected to be hearing in on the line?