Daniel Spitler, and supposed associate of the Goatse Security hacking group, has plead guilty to breaking into AT&T's systems and obtain the email addresses of iPad users.
The narrative of how vulnerability on AT&T's website allowable outsiders to dig up the email addresses of early adopters of the Apple iPad made vast news headlines this time last year.
Goatse bombard the AT&T website repair with thousands of needs using made-up ICC-ID codes (an internal code used to associate a SIM card with a particular subscriber).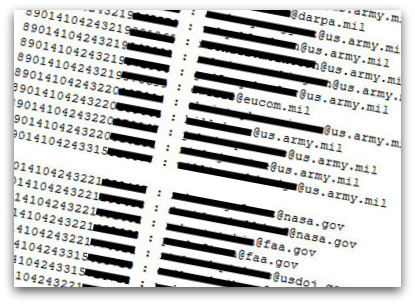 By flooding the website with so many made-up ICC-IDC codes, some were bound to reelect a genuine one, and when this happen the website supposed them to be a genuine iPad user and exposed the associated email address.
In whole, about 120,000 iPad user were said to have had their email addresses bare. The court in Newark, New Jersey heard that victims of the hack included New York Mayor Michael Bloomberg, ABC News anchor Diane Sawyer and Rahm Emanuel, who was the White House chief of staff at the time.
26-year old Spitler, who hails from San Francisco, is scheduled to be sentenced on September 28th, and could face a maximum penalty of five years in prison and a $250,000 fine.
In all honesty, although taking the information was clearly against the law, the hack probably received so much media attention at the time purely because it was iPad-related rather than because of the data that was taken.
That's not to say that you want your email address exposed (it could potentially have become a victim of phishing attacks, for instance, targeting iPad owners) but there is presumably much more damaging information that could have been taken. Another man, 25-year-old Andrew Auernheimer, has pleaded not guilty to the hacking charges and continues to faces prosecution.