Now Don't Worry About The scam You get Because Sheriiff's Department Have Solution.
"If someone calls you on the phone or talks to you through the internet, asking you for money, don't give it to them. Period." Lt. Paul Vrbka with the York County Sheriff's Department was adamant with his statement this week as he says their office continues to investigate reports of people sending money to scammers.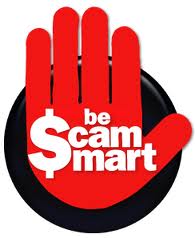 Vrbka and Sheriff Dale Radcliff say that in the last few months, they've dealt with all kinds of complaints — in most situations, there's no recourse because the identity of the criminals will not likely be found.
"We had a woman in the Gresham area who apparently started conversing with a European man through the internet," Lt. Vrbka said. "It appears a relationship started and eventually led to him asking her for money. By the time she realized she was being taken, she'd already sent him $6,000."
The man, who they said had indicated to the victim that he was from Great Britain, was persistent as he pressed forward for more funds. He was so persistent that he actually contacted the sheriff's department when the victim stopped communicating with him.
"He actually called us and asked for us to check on her physical welfare because he couldn't reach her," Sheriff Radcliff said.
"If we get a call that we need to do a welfare check, we obviously carry that out right away," Lt. Vrbka said. "So we did — what we found was that she was physically fine and had ceased contact with him. That's when we were told that she'd been scammed out of thousands of dollars."
"And he actually called us, wanting us to help him, although we didn't realize that," Sheriff Radcliff said. "We had no way of knowing . . . I guess some people will do anything. It's unbelievable."
As far as finding the man who has her money — that's probably not going to happen as he likely used an alias. And with him being overseas, the situation grows even more difficult.
Lt. Vrbka said they also continue to get calls from senior citizens who have been contacted by individuals claiming to be their grandchildren. This scam has been going on for more than a year, throughout the country, as the perpetrators call older persons, impersonating their grandchildren — using their names and other information. The protocol is always the same — they claim to be in another country, in trouble (arrested, sick or mugged) and in need of money. In some local cases, thousands of dollars have been wired and lost.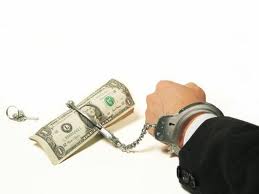 "Now, in these most recent cases, fortunately, no money has been sent," Lt. Vrbka said. "Sometimes they figured it out because the information seemed wrong, or they recognized what was happening because they had heard about details of other scams. We had one individual who actually went to the bank, fully intending to send the money — but thankfully, a bank worker was on her toes and suggested that it was a scam. No money was lost in that situation."
"If someone calls you up or emails or whatever, and says you need to send them money, just don't do it," Sheriff Radcliff said. "If it feels strange, it's likely a scam. Too often, people are caught off-guard and don't realize they've been had until it's too late."
They also encourage people who have been targets to contact them.
"We will investigate the situation and it's important that we pass along the information to the public, so they can be aware of what people are trying to do out there," Lt. Vrbka said. "It's unfortunate, but it happens all the time anymore